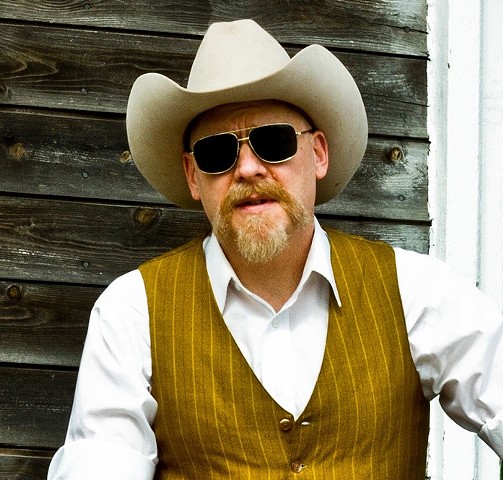 Lawrence Peters is a country singer, songwriter, drummer, bandleader, DJ, and America's preeminent electric washboard player, with a music career spanning thirty-plus years.
He is best known for his involvement in the watershed Songs: Ohia- Magnolia Electric Company album, singing lead on the track "The Old Black Hen".
He was a key player in the Lawrence, Kansas music scene before moving to Chicago in 1992.
Since then, he has recorded and performed with dozens of bands, including current projects The Lawrence Peters Outfit (two-time winner of the Chicago Music Award for Best Country And Western Entertainer, and 2019 and 2018 Ameripolitan Award nominee for Best Honky Tonk Group), The Golden Horse Ranch Band, and "future funk" group, The Velcro Lewis Group.
He is an enthusiastic collector and curator of country records, many of which he spins on his radio show "Country, My Way", on Chicago's WLPN 105.5 FM, every Wednesday from 4 to 6pm Central Time.
Look for his monthly "Chicago Hustle" column in The Honky Tonk Times.